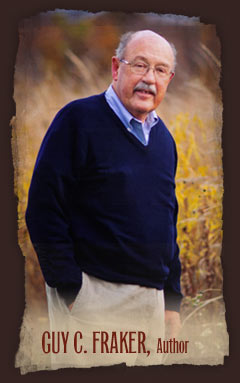 Lincoln's Ladder to the Presidency The Eighth Judicial Circuit
For 23 years Abraham Lincoln rode Central Illinois' Eighth Judicial Circuit, building not only his law practice, but also his political base through his relationships with the circuit lawyers and their judge, David Davis. team of lawyers, led by Davis, gained the Republican nomination for Lincoln at the Convention in Chicago in May of 1860. The split of the Democratic Party made the nomination tantamount to election. The circuit, with its leaders and its lawyers, was truly Lincoln's, "ladder to the presidency."
Guy C. Fraker has written two books on the Lincoln Circuit. The first was published in 2012, "Lincoln's Ladder to the Presidency: The Eighth Judicial Circuit". This was the first book ever specifically devoted to Lincoln and the Eighth Judicial Circuit. The second book is the companion book also dealing with Lincoln on the Circuit. "Looking for Lincoln in Illinois: a Guide to Lincoln's Eighth Judicial Circuit" was published in October of 2017. The book encourages the readers to visit the roads and towns of Lincoln's Circuit. It contains maps and directions to guide the reader around the Circuit as well as over 90 pictures. It is the third in a series of books published as part of Looking for Lincoln.